Oct 22nd 11-12Noon edt join Natalie as she talks with Timothy & Johanna Dowdle authors of "The I Ching Oracle".... Love, Natalie
Live Psychic Chat Readers Online
Certified Crisis Counselor, Ordained High Priestess, Natural Born Psychic Medium FOR YOU!

Certified Psychic-35 yrs, Medium, Love Advice, Channeler, Energy Reader & honest

EXPERT IN: LOVE, MONEY / CAREER, MESSAGES FROM THE DEAD, GLBT, LIFE GOALS MANIFESTATION, ...

Relationship Expert Powerful Clairvoyant & Life Coach.Helps all matters in Life.5 stars*

Vedic Astrology, Relationship, Compatibility, Psychic, Intuitive, Clairvoyant, Numerology

Caring, experienced reader here to seek the answers you need.

God Gifted and certified psychic. 10 year experience to helping people.

Psychic Clairvoyant with many years of experience

Intuitive Empath. I've read tarot for 23 years. LOVE, CAREER

I have been reading professionally for many years! Can help with any ?

Well-Known Australian/UK Psychic as seen on Psychic TV

Expert Psychic and Numerologist Specializing in Oracle Card, Cartomancy, and Spirit Guide ...

24 years as a psychic medium energy reader,

need insight? honest no sugar coating have 3 guides to help guide you

❤Love & Relationship Expert ❤Empath❤ Dating&Life Coach

Experience the Power of the Tarot with Starz Psychic Sindy.
Starz BLOG
Energy/Healing Card by StarzJC- Amethyst Energy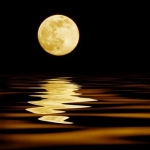 How to Draw Down the Moon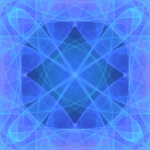 Energy/Healing Card by StarzJC- Lapis Lazuli Energy
---

---