View Other Topics
Angel Cards by StarzRainsLovingInsight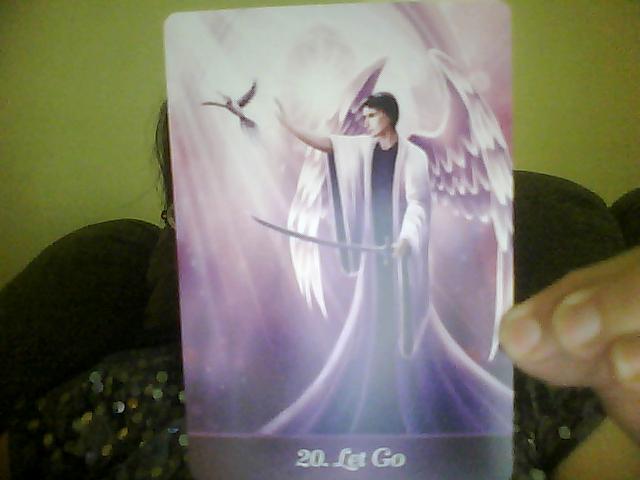 Feb 2, 2016
Let Go


The angel represented in this card is Zacharael (angel of surrender.)  


We are so conditioned to following trends and trying to keep up with others, that we become entrapped in a cycle of fear and want.  We believe that possessions and temporary things will give us happiness and fulfillment but this couldn't be further from the truth.Our attachment to material things often prevents us from finding the true meaning to our lives.

The angel wants us to FORGET the material things in our lives and that sometimes THIS is what drives us (the material things.)  If we keep seeking the material things in life we can and WILL miss the TRUE meaning of why we were put on this earth.  LET GO of the thought that money buys happiness as it truly DOESN'T!  FIND that true thing in your life that will make you VERY VERY happy!!
You may reach StarzRainsLovingInsight at:
http://www.starzpsychics.com/starzrainslovinginsight
**Angel Inspirational deck by Kim Dreyer images used with permission of U.S. Games Systems, Inc., Stamford, CT. c. 1971 U.S. Games Systems.  Further reproduction prohibited.**
---
---
Tags: