View Other Topics
Cards by StarzRainsLovingInsight - Angel Reading Cards by Debbie Malone and Amalia I Chitulescu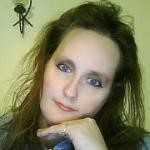 Feb 24, 2020


Angel of Fertility
(Joyous news is on its way.  Be patient!)

Affirmation:  I openly accept the assistance from my angel of fertility.  I patiently surrender any concerns or worries I have about fertility to my angel of fertility.  I understand that everything happens in divine timing.

~~~~~~~~~~~~~~~~~~~~~
Interpretation below by StarzRainsLovingInsight

    I know you have had concerns on fertility and it shows not to worry anymore.  Your angel is looking over this situation for you.  Your angel will be with you every step of the way through this part of your life.

    If you are not having issues with fertility then this card shares that you will be hearing news of a child on the way.

    This also shows that every little soul that wants to be born chooses it perfect timing to be conceived and start to grow.  The little souls have to wait up there just as well as we have to wait down here.  The time will come to pass when you do have your child, you just have to keep the faith.

 
You may reach StarzRainsLovingInsight at:
https://www.starzpsychics.com/starzrainslovinginsight
The deck is Angel Reading Cards by Debbie Malone and Amalia I Chitulescu, US Games Systems Inc.
Image used with permission of USGame Systems, Inc

Further reproduction prohibited
---
---
Tags:
#starzrainslovinginsight,#Angel#Reading#Cards#by #Debbie#Malone#and#Amalia#I#Chitulescu,#starzpsychics.com,#starz#advisors,#angel#of#fertility