View Other Topics
Sharing the Vision with StarzMayaMoon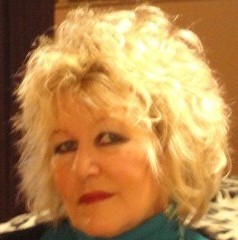 Feb 9, 2016
"Being alone without being lonely"
Part 1 - Starz BlogTalk Radio synopsis; 2/8/16
 
As we begin a new topic/series on alone versus lonely; we first take a look at our Monday night (yesterday) show and some of the ideas, suggestions and guidance shared. Hosted by Natalie, AKA StarzCast (Owner, founder, CEO of Starz and affiliates) and myself, Starz MayaMoon (Maya Moon).

As the majority of the world prepares or anticipates the celebration of romance, love and relationships for Valentine's Day this Sunday, February 14th it's a bit of a challenge not to remain focused on love or perhaps the lack of currently in our life. We all seemed to agree that beyond the intention of honoring our special someone for the holiday, we as a society are inundated with ads, commercials and the pressure to spend money. Although it certainly doesn't take a ten thousand dollar ring to show someone we truly care, each year strategic marketing sends bold and subliminal messages that without gifts often at great expense we can't possibly honor love or a partner. Not many of us can afford extravagant and luxurious items nor should we feel pressured to provide materialistic displays. And on the receiving end; love, devotion nor commitment should not be judged on a box of candy or bouquet of flowers.

However aside from those fortunate enough to be deciding on special plans, selecting a heartfelt greeting card or other displays of affection are the many humans that are currently single or unattached whether by choice, loss or rebounding from a recent break-up. There is unfortunately no "magical" cure for the pain and/or grieving process we endure when a loved one passes or a relationship ends. And no matter where you may stand or what side you sit with for this particular Valentine's Day, sooner or later, past or future all of us that love will face disappointment and some form of heartache.

So we are not always in control or can choose the exact path we walk especially on a specific day such as this coming Sunday, but it is and always will be within our reach and our choice whether we allow ourselves to be lonely or just momentarily alone.

All the suggestions and guidance to be utilized for the holiday should also be a part of who we are and tools to rely on any time we find ourselves alone no matter the actual cause or specific circumstances.
Both Natalie and I agree that there are limitless choices we can make to alleviate loneliness and channel our energy into loving self, treating ourselves to a special day, indulging our whims whether that is lounging and watching old movies, a game of golf or perhaps time spent among friends or family. Often the biggest cure or relief from choosing to be lonely is to reach out to other people, perhaps those we know may be going through a difficult time whether associated with love or relationships or other challenges.

We learn from Universal laws and the Laws of Attraction that we are defined most consistently by WHO we choose to be or become and what we block from defining self. So rather than absorb or become pulled into a melancholy or a place without gratitude, hope and faith, we choose differently. As Natalie always loves to hear and consider, we can embrace our "state of grace"; which among acceptance, self-love, honor and respect also stems the strong hope and faith that our future is unwritten till we put the metaphoric pen to paper.

Although we may indeed be "alone" in the romantic sense at the moment and for Valentine's Day, we never have to choose to be lonely. As we watch the world, it can seem as if everyone save us has a date, a lover, a partner or plans for a romantic encounter. You may be surprised to learn that recent polls actually indicate that MORE people are "alone" on Valentine's Day than those celebrating in romance. And if we refuse to be caught up in jealousy or envy, we may actually be able to offer a smile to those starry eyed lovers walking hand in hand. Perhaps next month as well as next year it will be our soul mate standing beside us as we open a token of chocolates or perhaps a small teddy bear.

And a reminder that these encouragements are not limited to only Sunday, but can be the paths we choose to take and the way in which we choose to be defined. And we will explore more options in overcoming, recovering, healing and in dealing with our pain, grief and unanswered questions.

However for today, we have the now, the present. And why not start your journey by taking advantage of this coming Sunday as a day of honoring or of tribute to self? See a movie, call a friend, treat yourself to a spa day or whatever peaks your interests and engages you in the collective or the world around you. If you have a favorite restaurant, why not treat yourself to a scrumptious meal? For those that may not feel ready to venture out alone on such a "stamped" holiday, perhaps order in; maybe try your hand at cooking or baking a favorite dish. If you love roses, treat yourself to a dozen in any color or mix them up. Splurge on a box of candy, a bracelet you have admired or something new for your home. The lesson here is not what you spend, but HOW you spend it. Nor what you do but HOW you do it. In joy, and gratitude in faith that no matter how difficult things may be we do have the power to make it better. And find your personal "state of grace" and welcome rather than dread Valentine's Day as a chance to reconnect and honor thy self.

After all it only comes once a year and why not make the most of that by splurging not necessarily financially but by pampering yourself emotionally and spiritually, you will be glad you did and it just may end up being one of the best Valentine's Day memories you have!

Up next; the daily routines and rituals, how to beat loneliness and learning to be alone.  ~

You may reach StarzMayaMoon at:
http://www.starzpsychics.com/starzmayamoon
Reproduction of all or any part of Sharing the Vision with StarzMayaMoon©, including previous posts, without the express written permission from Planet Starz, Inc. is strictly forbidden.  All violators will be prosecuted to the fullest extent.
---
---
Tags:
#sharing#the#vision#with#starzmayamoon,#being#alone,#natalie,#starzcast,#blogtalkradio/starzcast,#being#alone#without#being,#lonely,#starzpsychics.com