View Other Topics
National Clean Out Your Computer Day
Feb 11, 2019
Image: Desktop computer - clipartpanda.com
 
February 11th is National Clean out Your Computer day, and as they say, "Cleanliness is next to Godliness." For centuries, this saying applied to tasks like scrubbing the floors and dusting the bookcases. Today, however, it applies to your computer just as much as it does to your house according to us.norton.com.
 
A security suite that helps protect your devices.  The importance of clean computing
 
Free security software just doesn't have the resources to keep up with new threats as they emerge. That's why you need a multi-layered defense to security.
 
When you "clean" your computer, you don't just dust off the keyboard and wipe fingerprints from the screen. You also pay attention to the state of the hard drive, updating software and removing old programs.
 
Why Clean?
 
Cleaning both your computer's hardware and its software matters.
 
Clean hardware helps your computer run more smoothly and work better for longer. Regular cleaning protects your investment and your data. When you wipe off the screen and empty crumbs out of your keyboard, you're helping your equipment perform better and reducing the risk that it will stop working altogether. By regularly cleaning dust out of the fan vents and the case, you help protect the system from overheating and causing permanent damage both to the physical parts of your computer and to the information you store on it.
 
Clean software also helps protect your data. Antivirus software and regular program updates help ensure that viruses, malware, and remote "hackers" stay out of your system. When you maintain your files by backing them up, deleting unused programs, and performing maintenance tasks like defragmenting the hard drive, you help ensure your computer can save your files without accidentally corrupting them.
 
How to Clean Your Computer, Step 1: Hardware
 
To keep your computer's hardware in good working order, add these tasks to your chore list. Always turn off and unplug your computer before cleaning.
 
The Wipe-Down. At least once a week, dust off the outside of your computer with a soft, dry cloth. Remove any fingerprints on the screen. If you want to use a cleaning fluid, visit a computer store to find one that is specifically designed for your monitor type. Regular household cleaners may damage a monitor screen.
 
The Crumb Tray. Pick up your keyboard, turn it over, and gently pat it on the back to dislodge crumbs, stray hairs, and other tiny bits of dirt. A cotton swab dipped in rubbing alcohol and wiped around the keys will help remove sticky dirt. This helps keep the keys from sticking or failing. If your keyboard is acting up, you may need to open it in order to "deep clean." Check your computer or keyboard manual for instructions on how to open and clean this component safely.
 
The Blowout. Every three to six months, use a screwdriver to open your computer case. Using a can of compressed air (available at any computer store), clean the dust out of the fan and the case. Put the case back together and use cotton swabs to pick up any lingering dirt on the fan vents or other small crevices on the outside of the case. For laptops, check the manual for instructions on cleaning or safe case opening.
 
How to Clean Your Computer, Step 2: Software
 
Once your computer's physical parts are clean, it's time to attend to the programs that create and store your important information. Here's how to keep your computer's "mind" as clean as its "body:"
 
Back it up. Backing up your data regularly is a must. A laptop or tablet can be replaced, but the information inside it might be irreplaceable. Generally speaking, there are two options for backing up data: you can make a copy in a physical location, such as on an external hard drive or thumb drive, or you can make a copy that is stored on the "cloud," or online, in a secure location. Whichever you choose, commit to backing up your computer at least once per week, or more often if you are working on a critical document like a business contract or a collection of precious family photos.
 
Protect against malware. Antivirus software helps ensure that sneaky viruses and malware don't get in and wreak havoc on your information—or worse, steal your identity. Both paid and free versions of antivirus software are available, and most programs can be set to work automatically in the background.
 
Update your software and clean out old programs. Outdated software is particularly vulnerable to malware, because most updates are created in order to keep software safe. Make sure your software is updated. While you do updates, check to make sure you're actually using the programs on your system, and delete any you no longer use. This helps ensure that your computer doesn't get bogged down with unnecessary data, and it limits the number of programs that malware might "hijack" in order to gain access to the system.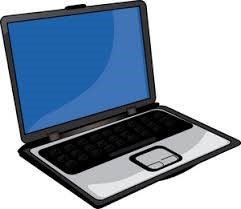 Image: Laptop computer - clipartpanda.com

Happy computing!
---
---
Tags:
#national#clean#out#computer#day,#starzpsychics.com,#starz#advisors,#natalie,#starzcast