View Other Topics
Cards by StarzRainsLovingInsight - Angel Whispers by Debbie Malone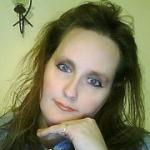 Dec 18, 2018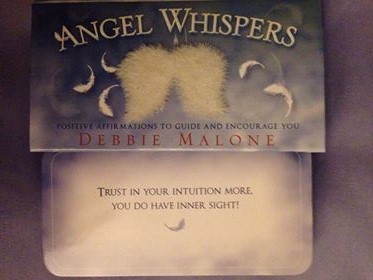 "Trust in your intuition more, you do have inner sight!"

This card shows to start using your intuition!  God gave it to you for a reason and a purpose.  It not only can help you but also help those around you!

Don't be afraid of what others might say because of the religious aspect of it.  Your gift of this came from religion and is God-guided.  If you feel burdened by this pray about it and you will get your answer you are seeking.
Interpretation by StarzRainsLovingInsight

You may reach StarzRainsLovingInsight at:  
https://www.starzpsychics.com/starzrainslovinginsight
The deck is Angel Whispers by Debbie Malone, US Games Systems Inc.

Image used with permission of USGame Systems, Inc

Further reproduction prohibited
---
---
Tags:
#angel#whispers,#debbie#malone,#usgamesinc,#starzpsychics.com,#starzrainslovinginsight,#starz#advisors