View Other Topics
Cards by StarzRainsLovingInsight - Ask An Angel/Hidden Worlds by Archangel Raziel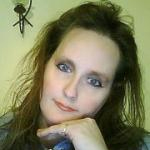 Nov 13, 2018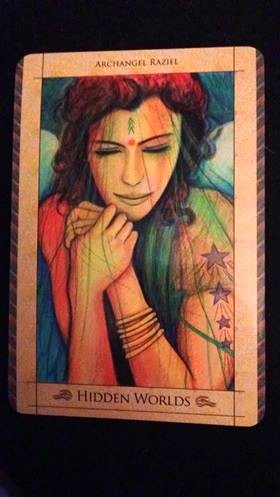 Hidden Worlds
Guided by Archangel Raziel

When we think of this world, we think we are the only plane of existence.  There is more out there to explore and to open our minds up to many different things out there.

There is different realms of the unimaginable. Realms of BEAUTIFUL colors and sounds never heard of before!  Realms of peace, time and vastness.

We can see this world when we are at the height of awareness and we need something discovered that will help us to SEE.  When we need that psychic awareness and our spiritual guide, we can get to them in the other realms and hidden worlds.  Just be open to them!!   
Interpretation by StarzRainsLovingInsight

You may reach StarzRainsLovingInsight at:
https://www.starzpsychics.com/starzrainslovinginsight
The deck is Ask An Angel by Toni Carmine Salerno & Carisa Mellado, US Games Systems Inc.

Image used with permission of USGame Systems, Inc

Further reproduction prohibited
---
---
Tags:
#ask#an#angel,#usgamesinc,#starzpsychics.com,#starzrainslovinginsight,#starz#advisors,#hidden#world#gided#by#Archangel#Rziel