View Other Topics
Cards by StarzRainsLovingInsight - Guardian Angel Cards/Positive Change
Apr 18, 2018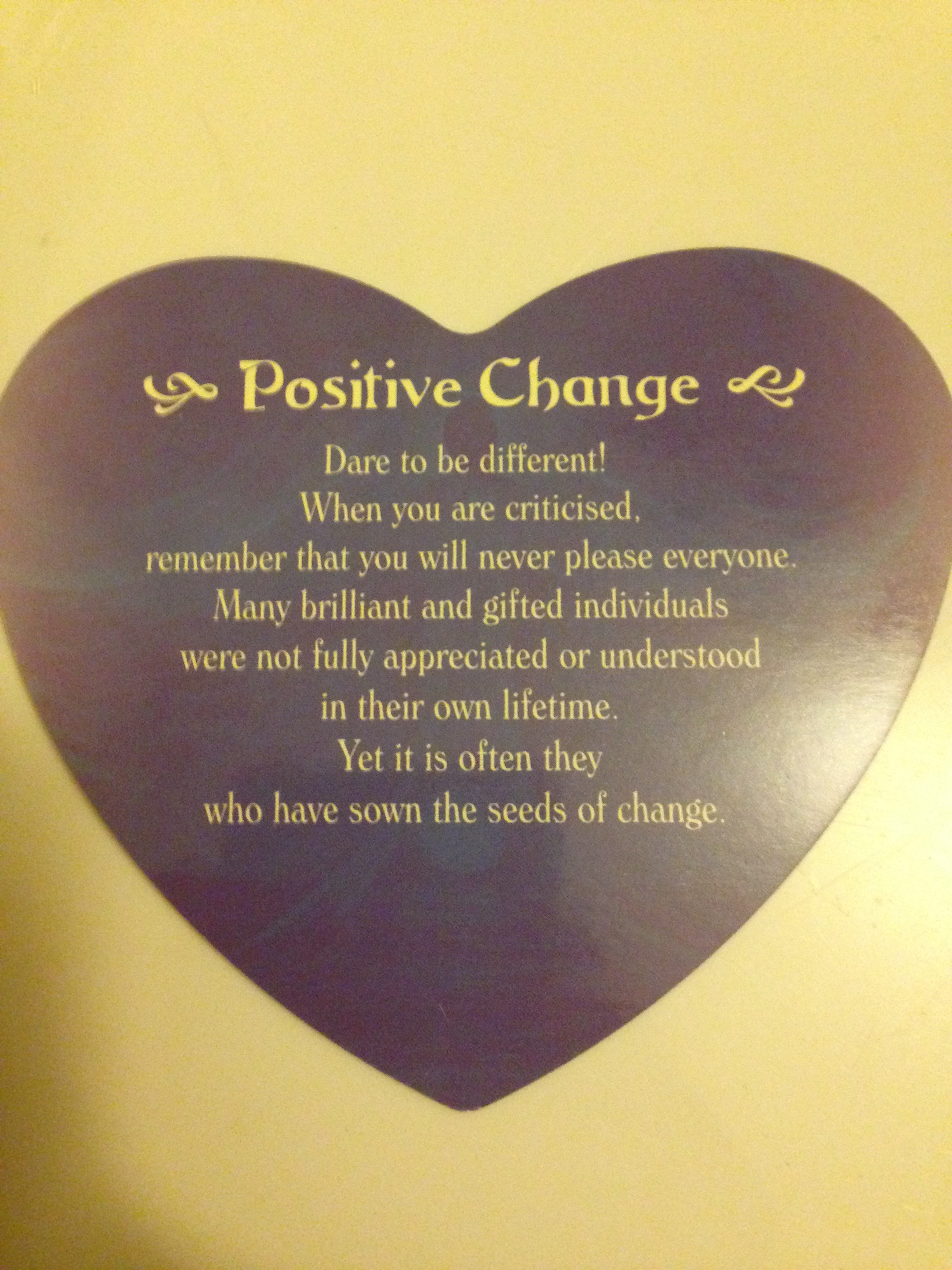 Positive Change

Dare to be different!  When you are criticized, remember that you will never please everyone.  Many brilliant and gifted individuals were not fully appreciated or understood in their own lifetime.  Yet is is often they who have sown the seeds of change.

If people look at you differently because you ARE DIFFERENT, just tell them you are comfortable in your own skin.  Know that you do what you can to please those you care for and those that you can't will have to just deal with it!!  Know that IT'S OK not to please EVERYONE!!  Know that the difference that you have inside yourself is meant for you and you alone!!  Don't let what others say/think of you affect what you have to offer the world!

You may reach StarzRainsLovingInsight at: 
https://www.starzpsychics.com/starzrainslovinginsight
Guardian Angel Cards -- Loving messages from the angels  Blue Angel Publishing
Cards by Toni Carmine Salerno

Image used with permission of USGame Systems, Inc  Further reproduction prohibited.
---
---
Tags:
#guardian#angel#cards,#usgamesinc,#positive#change,#starzpsychics.com,#starz#advisors,starzrainslovinginsight