View Other Topics
Sharing the Vision with StarzMayaMoon - Happy Easter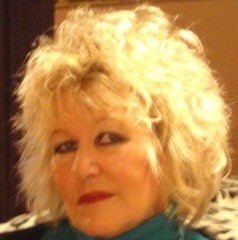 Mar 27, 2016
From north to south and east to west, countries and cultures alike celebrate this holiday with perhaps more variations than even Christmas or others.
While many of us especially within the US consider Easter to be a religious event or the foundation for many methods of celebration and recognition.
Easter certainly has some very strong roots in religion and Christians, Judea-Christians and even many Pagan and Wiccan recognize its symbolic meaning.
From those that recognize the day as being a Holy and/or spiritual representation of the "Messiah" or Christ having risen from death and his tomb- to those that simply worship or acknowledge a day of the circle of life.
It is always an amazing and beautiful experience to unify with the collective and to some part of what is experienced to be the "Divine" or source/creator etc., millions across the globe are busy with their rituals and terms of observation.
Some exchange very specific types of gifts, such as colored eggs, chocolates or anything made by hand or crafted by self.
Treasure hunts, children's games and often ceremonies where those cultures regal themselves in dress or sanctified garments to pay homage to a variety of beliefs. From bonfires to glazed ham; kosher meals to offerings given to "mother nature" it is such a positive energy that flows across our lands.
It is not the specifics of our meaning, or the replicated or repeated traditions that are followed by various cultures and countries but the energy that flows with love, light and unity.
From an open spiritual context; Easter or whatever term is given or used to define today, and even for some the week prior or upcoming, there is no denying the pure connection.
And therefore this IS what we celebrate above all else and invite all to share with us.
And just as our notion, belief, tradition or practices vary; as a nation globally guided by clocks, calendars and varying time zones we still can find that unity that bonds each and every one of us.
For our spirituality IS the collective and the collective is and always shall be the greater good, the whole, the first, last, beginning and end.
May your heart fill with joy and you be blessed if only for embracing the world, the day, the hour or the moment. May you arise and embrace all that you are and all that you can be. And may we all remember to be tolerant, kind, non-judgmental and lovingly accept every color of the rainbow and every nation, every people and all that makes us or brings us together for a moment in time.
Wherever you are, whatever you do, may you be blessed and may you pass to another the blessing of kindred spirit, in love, light and he who hath created.
Happy Easter~
Join my guides next week (Tomorrow) as we begin a new blog series!
**You may reach StarzMayaMoon at:
http://www.starzpsychics.com/starzmayamoon
**
Reproduction of all or any part of Sharing the Vision with StarzMayaMoon©, including previous posts, without the express written permission from Planet Starz, Inc. is strictly forbidden.  All violators will be prosecuted to the fullest extent.
---
---
Tags:
#easter,#celebrate,#happy #easter,#medium,#starz,#starzpsychics.com