View Other Topics
Purple Day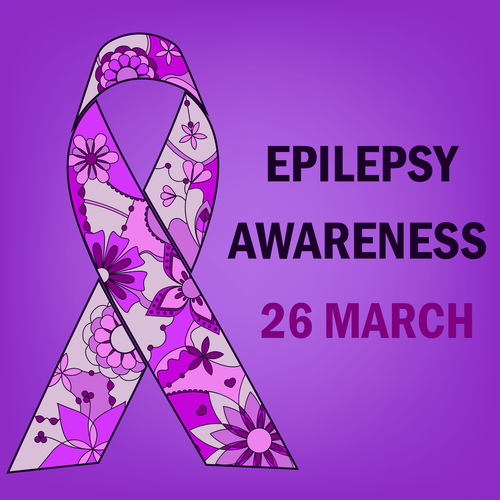 Mar 26, 2016
From Wikipedia, the free encyclopedia, we learn about Purple Day and the brave young lady who started it in order to bring attention to an illness that she suffers from but will not give in to.
 
Purple Day is an event designed to raise awareness of epilepsy (Mirgi). Beginning in 2008, people are encouraged to wear a purple-coloured item of clothing on March 26. Purple and lavender are often associated with epilepsy, as for example in the wearing of a lavender ribbon.
Cassidy Megan of Nova Scotia, Canada created the idea of Purple Day in 2008, motivated by her own struggles with epilepsy. Cassidy's goal is to get people talking about epilepsy in an effort to dispel myths and inform those with seizures that they are not alone. The Epilepsy Association of Nova Scotia came on board in 2008 to help develop Cassidy's idea, which is now known as the Purple Day for Epilepsy campaign.
In 2009, the New York-based Anita Kaufmann Foundation and Epilepsy Association of Nova Scotia joined forces to launch Purple Day internationally. The combined efforts of AKF and EANS have led to the involvement of numerous organizations, schools, businesses, politicians and celebrities around the world. On March 26, 2009, over 100,000 students, 95 workplaces and 116 politicians participated in Purple Day.
In March 2009, the official USA Purple Day Party launch was organized by the New York-based Anita Kaufmann Foundation - a charity dedicated to educating the public about epilepsy. Canadian Paul Shaffer of the Late Show with David Letterman was one of many special guests that attended the official launch at Dylan's Candy Bar in New York City. Paul Shaffer's cousin is an epileptologist in Toronto, Canada. Mr. Shaffer is familiar with some of the barriers that affect person's with epilepsy and wanted to attend the event to offer his support for Cassidy Megan's campaign
As the global sponsors of Purple Day, both organizations are committed to partnering with individuals and organizations around the world to promote epilepsy awareness.
Deirdre Floyd, President of the Epilepsy Association of Nova Scotia and Chair of the Purple Day for Epilepsy Campaign, member agency of the Canadian Epilepsy Alliance says: " "We are very proud of Cassidy Megan, and after reading various email postings we know her Purple Day for Epilepsy Campaign is making a difference to help others internationally to bring epilepsy out of the shadows. " The Purple Day New York Party is the perfect way to get the message out there —with the help of some incredible celebrities to boot."
Celebrities who attended the event included:
Project Runway Season Five winner Leanne Marshall

Former NY Giants Super Bowl Champion & current Cincinnati Bengal Geoffrey Pope

Harlem Wizards player "Mighty" Mike Simmel

Model Jaime Paetz (one of Maxim Magazine's "10 Hotties")

Paul Green, Founder of the acclaimed School of Rock

Dr. Alan Greene, Pediatric Expert for WebMD
License & Image:  Depositphotos_99342816_s-2015.jpg
---
---
Tags:
#purple#day,#epilepsy,#usa#purple#day#launch,#spiritual,#starzpsychics.com