The StarzPsychics Difference:
100% Real, Gifted Psychics
Amazing Accuracy
One Price for All Advisors
Advisors are Exclusive to You
Personalized Support
Lowest Rates Online
You've Selected:
StarzCast
From:
SC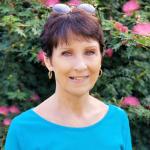 StarzCast's Reviews
"If you are looking for a gifted, kind, understanding, intuitive astrologer/reader, Natalie is the person for you! She's been a trusted confidante of mine for over 10 years, and I have referred her to many of my friends, all of whom have enjoyed their readings immensely. She will help you see the truth in front of you and will guide you to recognize the best choices in your life. Her readings are a great treat for yourself and also they make a unique birthday gift for the friend or relative who "has everything". Natalie is never harsh or judgmental with her readings - instead she is gentle and compassionate. You will ALWAYS feel much better after speaking to her than you did before!"
- Pauline S
"Natalie is a very dear friend of mine and a very spiritual soul. I met Natalie about ten years ago, when I was having a great deal uncertainty in my life. I thought that I had just stumbled upon her, looking for some guidance, but I now realize that I was drawn to her, as I have never met anyone like her in my life. She used her clairvoyant and clairaudient abilities to help me not only understand my world around me, but the significance of my past and what I have to look forward to in my future. Natalie became my spiritual advisor and my own Angel of wisdom. She is not only intelligent, very caring and funny, but unbelievably accurate in her readings. She uses her own senses to connect with her guides and looks to her cards for a little extra guidance when she needs it. She has also helped me to understand my own abilities that I have been blessed with and have been aware of since I was a teenager. You will not be disappointed if you decided to connect with Natalie or any of her staff. I have worked with several of her other readers, over the years, and while they all have their own style and personality, they are equally as caring and giving. If I had to sum up Natalie, her site and the work that she and her staff do, in one word, it would be WONDERFUL. "
- Lori
"StarzCast is a very compassionate, empathetic and intuitive reader. Her readings are accurate and the information given is always helpful. I know that each time I am given a reading it is given in light and love. I can count on Starzcast readings to help me navigate my way through my cloudy days, and that is a wonderful blessing! "
- Tanya