You've Selected:
StarzBernie
From:
NJ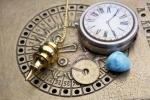 StarzBernie's Reviews
"Bernie is very on point and doesn't waste time. The reading was honest, direct with clear guidelines. It was helpful and gave me clarity. Thank you for your insights."
- Ctsui1
"Thank you for the reading, you were right, there is nothing going on at the moment with my daughter and granddaughter but bipolar runs in the family, I'm sure it won't be long lol Thank you"
- spark33333
"Thank you so much for that reading, you pieced everything together for me...I cant wait."
- Katarina