You've Selected:
StarzDivineAstro
From:
Jaipur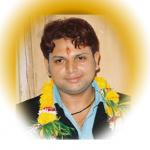 StarzDivineAstro's Reviews
"great read! Looking forward to July! Will update in July about his predictions!"
- ksara
"Wondeful reading. Picked up on situation & also provided time frames"
- Ty
"What a handsome man very gifted and kind he helped me a lot with my path. I give him excellent"
- Debbie