You've Selected:
StarzDivineAstro
From:
Jaipur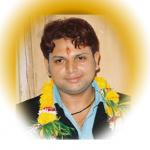 StarzDivineAstro's Reviews
"He's great! A wonderful reader.. quick and insightful. Highly recommend!"
- GF
"I am so amazed at this gifted person. He is truly honest and knowledgeable. I am amazed at how well he can see. He knew how to explain me and my personality perfectly and answered all my questions patiently..."
- Www
"great read! Looking forward to July! Will update in July about his predictions!"
- ksara