Create Your Account
It's free to create an account. Once you have an account, you can use it to purchase minutes when you're ready.
StarzKristy's Reviews
"Made a quick connection - picked up on everything very quickly, didn't waste time, stayed focused on my questions. Recommend very highly."
- vonnie
You've Selected:
StarzKristy
From:
OH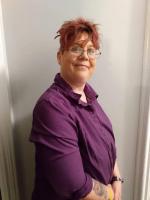 Hi there! My name is Kristy and I work hand in hand with my guides to pass along the messages they have for you. I will help you to be able to look at these messages and utilize them to get the most out of your path. I will work with you to bring positive energies and blessings to your path. I can help you discover new doors bringing more opportunities to your path. Life can throw us curveballs and I am here to help you through those challenging times with ease and as much positivity as possible. I pass along messages from my guides honestly and with compassion. I am an honest and compassionate reader and won't hold anything back in my readings. Sometimes the answers to your questions isn't something you want to hear but I will pass those answers along in the most compassionate way possible. Don't look at your answer as being negative, sometimes we need the negative to bring positivity to our path and our future.
We all need help to see sometimes and I am more than happy to help you with whatever comes your way. My hope is to help you open up to your true potential and I will do everything I can to help you with this. I have been given and purpose in life and that is to help you along your journey. Together we can get through anything!
Paths and time is like water, ever changing. I will help you to make sense of these changes and bring you to peace.
I have been a professional reader for over 20 years and will bring that experience to our readings. I have three different guides who pass along messages and they all have their own personalities. They decide which of them will be passing along those messages based on what you need at that time.