You've Selected:
StarzZara
From:
NJ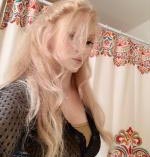 StarzZara's Reviews
"I found Zara to be warm direct and to the point!The points in her reading resonated with me and what my 'plans" are for the future she picked up on the move to the south I am planning. "
- spiritseeker
"Wonderful reader. Like she knew me personally. Definitely will be back "
- Trish
"She is wonderful..........you wont be sorry :)"
- Lana