View Other Topics
Who Is the Best Psychic of All Time?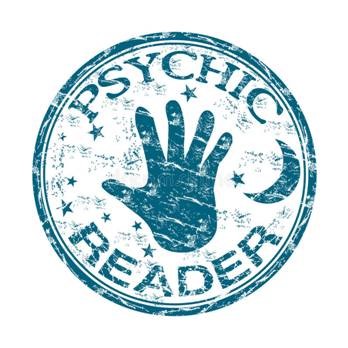 Aug 27, 2022
Image: Psychic reader store sign – clipartpanda.com
 
When it comes to psychics, the world has revered and feared them for centuries according to kake.com. But thanks to accurate predictions, psychics have a new place in pop culture.
 
Whether you're walking along the boardwalk or enjoying a weekly horoscope marathon on YouTube, psychics are everywhere.
 
Getting a reading from a psychic is exciting, but scary if you've never had one before.
 
Throughout history, psychics share visions with the media. Politicians and Hollywood stars have employed psychics, sometimes boosting them to fame and fortune.
 
But with so many gifted readers in the world, it's difficult to decide who is the best psychic.
 
Read along as we discuss the best psychics and mediums our planet has known.
 
What Is a Psychic?
 
A psychic is a person sensitive to supernatural forces, influences, and perception, according to Merriam Webster.
 
Psychics live in every country. Some use their gifts to help people enduring relationship, financial, or family issues.
 
Although many psychics use their powers to earn a living, some do it when "spirit" moves them to help someone.
 
 According to astrology.com, psychics possess abilities through their senses, such as:
 
Clairvoyance – clear seeing
Clairsentience – clear feeling
Clairaudience – clear hearing
Claircognizance – clear knowing
Clairscent – clear smelling
Clairgustance – clear tasting
Clairtangency – clear touching
 
However, everyone is born with these senses, but they shut down as we are taught to rely on concrete evidence and ignore our extrasensory gifts. But we can learn to use these senses with practice.
 
What Is a Medium?
 
According to Oprah.com, a psychic medium sees the past, present, and future of a person by connecting with spirits.
 
Not all psychics contact spirits of the dead, but all mediums are psychics.
 
The term Medium grew in popularity with the television show of the same name. Soon mediums such as Theresa Caputo, Allison DuBois, and Monica Ten-Kate were overnight celebrities.
 
Now it's easy to book an appointment with a medium if there are unresolved issues with a loved one passing.
 
Famous Psychics
 
Being able to predict the future and prevent an adverse event is an excellent way to achieve fame. Famous psychics have included Edgar Cayce, Rose Ann Schwab, John Elfreth Watkins Jr.
 
Edgar Cayce is known as the "sleeping prophet" because he would meditate and connect with the collective consciousness. While in this meditative state, he would perform readings.
 
He is also called the "father of holistic medicine." He learned of holistic remedies and treatments for illness, dream interpretation, and reincarnation, according to Edgarcayce.org.
 
Rose Ann Schwab is a well-known clairvoyant psychic medium with a 98 percent accuracy in her predictions. Her abilities predicted elections, terrorist attacks on the U.S., and natural disasters, according to SelfWorth.com.
 
She provides consultations and readings when she isn't guest speaking or writing books.
 
John Elfreth Watkins Jr. was a railroad engineer who wrote an excellent article for the Ladies' Home Journal. In the article, Mr. Watkins predicts technological advancements for the next 100 years.
 
According to BBC.com, some of the things Mr. Watkins spoke of include digital color photography, the increasing height of Americans, cellular phone, pre-made meals, television, and the Acela Express.
 
Famous Mediums
 
As the gifts and lives of mediums grow in popularity, so do certain mediums who live in the spotlight. Allison DuBois' life provided the basis for the television drama Medium.
 
In the show, Allison goes from stay-at-home-mom to a mystery-solving medium. The real Allison also works with law enforcement agencies to help find missing persons.
 
Theresa Caputo became an overnight sensation known for her big blond hair and long manicured nails. She's known as the Long Island Medium. Theresa's life on her television show centered around her family and reading sessions.
 
But over the years, her abilities have attracted many people attempting to discredit her by stating her predictions are false. Even so, Theresa continues to conduct psychic medium sessions and film her show.
 
Monica Ten-Kate or Monica the Medium premiered her reality show in August 2015. It chronicled her life as a college student with psychic medium gifts.
 
The show ended after two seasons and caught a lot of criticism from people claiming Monica was a fake. Monica continues to conduct readings. She also does live events, a podcast, created an oracle deck, and wrote Messages From Above.
 
Tana Hoy was born with the gift of gab with dead people. His birth was predicted 12 years before his birth, by his aunt Lucille, who died before he was born, according to TanaHoy.com.
 
He is best known for predicting the Oklahoma City bombing on the radio 90 minutes before the event happened. He has a 93 percent accuracy rating.
 
Best Psychics
 
All accurate psychics provide a gift to those in need. So it's difficult to decide who is the best psychic.
 
But two psychics captured the attention of the masses because of their accurate predictions. Baba Vanga and Nostradamus both foretold many events.
 
Baba Vanga saw the 9/11 attacks, the election of Barrack Obama, and the ice caps melting.
 
Nostradamus is also credited with predicting the attacks on 9/11. He also saw the rise of Napolean and Donald Trump, the World Wars, and the death of Princess Diana.
 
Where Can I Find a Psychic?
 
Finding a psychic is simple nowadays. Asking friends and family for a referral is one way to find a psychic. No longer is it taboo to get a reading, and many people love to share their experiences.
 
Another way to locate a psychic is through an online search. There are many psychic websites, YouTube, and other social media outlets that offer a multitude of practicing psychics.
 
Get a Reading
 
Now that you know the best psychic, it's time to book a reading. You shouldn't suffer in silence when accurate readers are waiting to assist you. Whether it's your first or fourteenth reading, talking to a psychic is always a memorable experience.
 
Come visit StarzPsychics where you can find qualified, tested Reader/Advisors who will answer your questions/ Rates are the best and you will get the truth without sugar coating. 
http://www.starspsychics.com
---
---
Tags:
#best#psychic,#psychic#readings#online,#psychic#chat#online,#chat#readings,#starzpsychics