View Other Topics
Got a Question? Come to the Starz!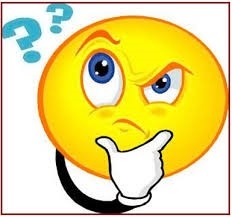 Mar 16, 2019
Have you checked what's coming up for you this week?  You can find out NOW by going

to 
https://www.starzpsychics.com
and ask a Reader/Advisor!  There are dozens of highly skilled

people to interpret and advise.  Check them out !
StarzAmber
StarzAmber Cat
StarzAshi
Starz Astro Angel
Starz Astro Wand
Starz Athena Druid
Starz Autumn Dancing Heart
Starz Bernie
Starz Cast
Starz CindyS
Starz Clairvoyant Candy Barr
Starz Clairvoyant Crystal
Starz Divine Astro
Starz Dragon Spirit
Starz EffieK
Starz Emma
Starz Garrett
Starz God Messages 81
Starz Hope Raines
Starz JC
Starz Karmic Kyra
Starz Kydra
Starz Lapis Lazuli 13
Starz Lesa
Starz Lilith
Starz Love Divine Angel
Starz Love Psychic
Starz Maxine
Starz Melissa
Starz Mother Nature
Starz Owl
Starz Powerful Visions
Starz Priestess Kandi Ranson
Starz ProphetessQ
Starz Psychic Brown Eyes
Starz Psychic Hekite
Starz Psychic Sindy
Starz Queen Clairvoyance
Starz Rainbow Rose
Starz Rains Loving Insight
Starz Ridley
Starz Rosa Pearl
Starz Sage  
Starz Sedona
Starz Shades
Starz Sofia Spirit
Starz Spiritual Wisdom
Starz Susan  
Starz Totem Aion
Starz Violeta
Starz Visionary
Starz Wolf_Spirit
Starz World of Tarot
Starz Zuri
---
---
Tags:
#starzpsychics.com,#starz#advisors