View Other Topics
Angel Cards by StarzRainsLovingInsight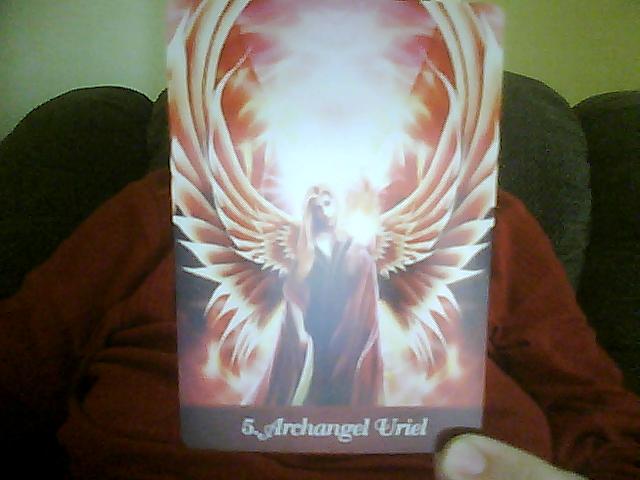 Feb 8, 2016
Archangel Uriel


The angel represented here is the Archangel Uriel (fire of God).

Uriel's wisdom and guidance is gentle and subtle, yet powerful. He assists you to find solutions to all areas in your life where you may have become stuck.  He works on a subconscious level via psyche and often brings you your answers in the form of clairvoyant (clear seeing) or claircognizant (clear knowing) messages.  Whenever you need assistance with problem solving or brainstorming he is the angel to call upon.

Uriel is literally the fire of God!  When he wants you to get unstuck from something he will give you THAT subconscious level of clarity in both your clairvoyance and your claircognizant to receive those fiery messages that are needed to assist you with getting to the point you need to get your problems solved and your success up and running!


You may reach StarzRainsLovingInsight at: 
http://www.starzpsychics.com/starzrainslovinginsight
Reproduction of all or any part of Angel Cards by StarzRainsLovingInsight©, including previous posts, without the express written permission from Planet Starz, Inc. is strictly forbidden.  All violators will be prosecuted to the fullest extent.
**Angel Inspirational deck by Kim Dreyer images used with permission of U.S. Games Systems, Inc., Stamford, CT. c. 1971 U.S. Games Systems.  Further reproduction prohibited.**
---
---
Tags:
#angel,#angel #card #readings,#starzrainslovinginsight,#*Angel Inspirational deck by Kim Dreyer,#usgamesinc.com,#spiritual