View Other Topics
Angel Cards by StarzRainsLovingInsight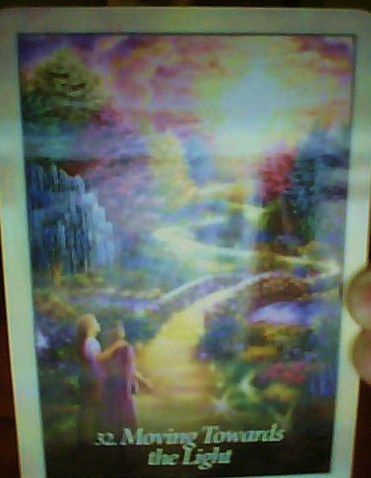 Feb 5, 2016
Moving Towards the Light


"I find a hidden blessing in each of my challenges.  I am forever transforming, evolving and progressing along my path."

The angels feel that you are so, so close to what it is you are to accomplish, that you are ALWAYS changing, evolving, and progressing towards your path and destiny.  With you being so close to your destiny you are getting a feeling of that 'LIGHT', this is a good thing as it shows you are EXACTLY on the right path.  You just have to take your challenges as what they really are HIDDEN BLESSINGS!


You may reach StarzRainsLovingInsight at: 
http://www.starzpsychics.com/starzrainslovinginsight
Reproduction of all or any part of Angel Cards by StarzRainsLovingInsight©, including previous posts, without the express written permission from Planet Starz, Inc. is strictly forbidden.  All violators will be prosecuted to the fullest extent.
**Angel Inspirational deck by Kim Dreyer images used with permission of U.S. Games Systems, Inc., Stamford, CT. c. 1971 U.S. Games Systems.  Further reproduction prohibited.**
---
---
Tags:
angel,angel cards,spiritual,Angel Inspirational deck by Kim Dreyer,divine light