View Other Topics
Astro Forecast by StarzCelestial - Full Moon Today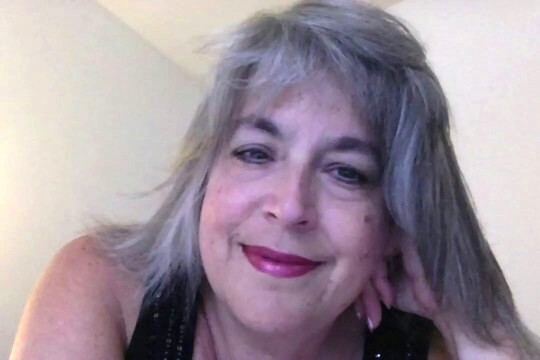 Feb 22, 2016
Full moon TODAY (the 22nd).  This is, to me, an unusual full moon, not just because it is in Pisces/Virgo, but the fact that its leading into the solar eclipse, on the 8th of March.  

Truly the PIsces/Virgo archtypes have us looking at big picture/little picture things.  Very much like Gemini/Sagittarius, the smaller picture shows us little details we've been looking at, and scratching our heads, because we just can't figure out what all the information means!  Perhaps its because the information is sketchy- a bunch of pieces seemingly unrelated to each other, and yet somehow connected by …something.  

Virgo is always absorbed into the little details, and they will analyze those details to a fault, but ultimately, the best idea is to look and see the commonalities between those little pieces, and connect them.  Virgo is the universe of details, and Pisces is the details of the universe.  When adding the fuller picture of how the information is held, much more of the total landscape is revealed.  

This is what this full moon is giving us as a perspective, to watch over the next few days, because you'll be able to see two sides of the same coin.  This makes things interesting when it comes to relationships - you'll be much more able to figure out problems and solve them during this time.

However, get it done in the next day or so, because in a few more, Neptune and the Sun will be conjoined and all semblance of organization will be right out the window.

This aspect is tough, because everyone on the planet will be wanting to sleep/meditate/listen to music/use drugs/get drunk, on that day, which will be this Sunday.  Good thing its a Sunday!  The day of Rest - which will mean more to us than normal, this weekend!  So, if you're remotely tempted to be doing something productive on that day, forget about it.  Just won't work.  The day for contemplation and meditation - perhaps on figuring out how to fix this world right now?  Might not be a bad idea, actually!

You may reach StarzCelestial at: 
http://www.starzpsychics.com/starzcelestial
Reproduction of all or any part of the Astro Forecast by StarzCelestial©, including previous posts, without the express written permission from Planet Starz, Inc. is strictly forbidden.  All violators will be prosecuted to the fullest extent.
---
---
Tags:
#astrology,#astrology#forecast,##full#moon,#pisces,#virgo,#starzcelesial,#starzpsychics.com,#spiritual