View Other Topics
Sun Sign Cancer - June 22 thru July 22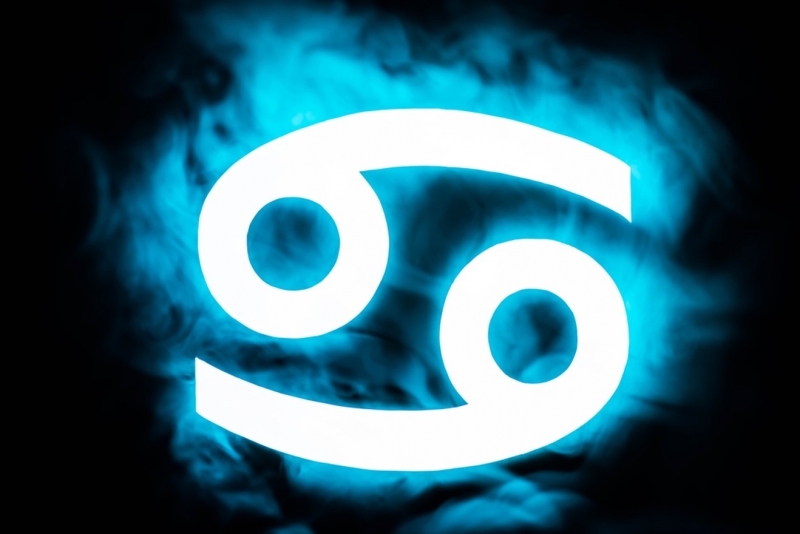 Jun 22, 2022
Image:  depositphotos.com
License:  # 249864412
Date: Jun 22, 2022



"I feel"
June 22 - July 22
1st Water sign - 2nd Cardinal sign (summer solstice) - Feminine
Cancer is ruled by the Moon, and is the natural ruler of the 4th House
Cancer governs the stomach and the breast.
Cancer's color is white or black, its stone is the moonstone, the day of the week is Monday, professions are catering, the hotel trade, property, antique dealer, archaeologist...

If your sign is Cancer or your Ascendant is Cancer: you are emotional, sentimental, peaceful, imaginative, sensitive, faithful, resistant, protective, vulnerable, generous, romantic, nostalgic, tender, poetic-minded, motherly or fatherly, dreamy, indolent, greedy, devoted but also timorous, unrealistic, evasive, passive, anxious, dependent, stubborn, moody, passive, lazy, touchy, stay-at-home or inaccessible.
Cancer individuals are the shy and reserved type. If you come across someone who is reserved and shy, does not get into the business of others and likes to remain in their own territory, be assured that individual belongs to this zodiac sign. A Cancer is usually the super-sensitive type who comes across as a vulnerable person. It is due to this instinct that others close to them turn on their guardian shield and become protective of them. Cancers are emotional beings. As such, they do not like to be singled out. They are most comfortable in their home space and are extremely protective of their private life. Cancerians stay true to their symbol, the crab. Just like the crab, they like to take everything slowly and steadily. This is mainly because they cannot stand rejection. As such, they tread a path only when they are sure that they won't get rejected in the process. However, dealing with a Cancer is not at all easy as they are prone to tremendous mood swings. Nevertheless, with a little bit of extra care and love, a Cancerian can turn out to be the perfect recipe for a partner. Smart, sophisticated, this person is intelligent and above all, is the most loving and caring of all the signs.

Some traditional associations with Cancer:
Countries: Holland, Scotland, North and West Africa, New-Zealand, Paraguay, Algeria.
Cities: Amsterdam, Manchester, Tokyo, New York, Istanbul, Stockholm, Milan, Venice, Genoa, Cadiz, Alger, Tunis, Bern, Magdeburg.
Animals: crabs, animals with shells.
Food: milk, fish, watery fruit and vegetables, turnips, white and red cabbage.
Herbs and aromatics: tarragon, verbena, saxifrage.
Flowers and plants: geranium, white roses and white flowers in general, water lilies, morning glory, bear's breeches, and lilies.
Trees: all trees full of sap.
Stones, Metals and Salts: pearls, silver, lime and calcium phosphate.
---
---
Tags:
#cancer#sun#sign,#water,#moody,#emotional,#astrology,#starzpsychics