View Other Topics
The Perfect Destination Wedding for Your Star Sign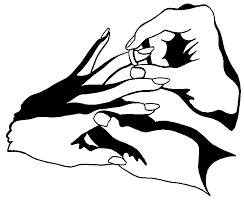 Jun 26, 2020
Image: Where to say "I do" - clipartpanda.com
 
The perfect location for your sign to say 'I do' according to mom.com
 
If love is in the stars , then why wouldn't the wedding destination of your dreams be, too? Whether your sign is meant to enter holy matrimony on a bountiful prairie or beside the azure sea, there's one wedding location that's better for you than all the rest. Find the place astrology says is perfect for your sign to leave single life behind.
 
Aries
March 21 - April 19
 
La Fortuna Falls, Costa Rica
 
Located on the Alajuela Province near the Arenal volcano, this majestic 200-foot waterfall is the perfect backdrop for adventurous, nature-loving Aries to tie the knot. Guests can hike a short 15 minutes to the falls to watch the procession and then join together in a ceremonial dip in the cool Fortuna water.
 
Taurus
April 20 - May 20
 
Amsterdam
 
This sprawling historic city, with its canals, museums, coffee shops and Red Light District, amidst a natural backdrop of greenery is the perfect mix of old and new to satisfy the traditional and wild sides of Taurus. A daytime wedding in the lush park, followed by a fun night dancing at one of Amsterdam's many eclectic nightclubs, is the perfect entrance into wedded bliss.
 
Gemini
May 21 - June 20
 
New York Public Library
 
This iconic library isn't just the place Carrie from "Sex and the City" picked to marry Mr. Big, it's also the second-largest library in the United States—fourth-largest in the world—and hosts a collection of more than 53 million items. The gorgeous architecture and sheer breadth of reading opportunities is exactly what makes this library the place Gemini will want to say "I do."
 
Cancer
June 21 - July 22
 
Cayman Islands
 
This British territory in the West Caribbean is home to some of the most beautiful natural scenery in the world. From the pristine beaches to the ample wildlife, there's always something new and exciting to see. Cancer, known for their devotion to nature and beauty, will enjoy a barefoot wedding ceremony by the sea, only to retreat to one of the Cayman Island's finest resorts for a few hours of post-marital bliss.
 
Leo
July 23 - August 22
 
Cape Town, South Africa
 
Leo is as warm-blooded and fiesty as their Lion sign suggests. That's why they need a wedding destination that exudes as much energy, vitality and awesomeness as they do. The top spot for their nuptials is none other than this magnetic South African community that boasts gorgeous mountains, breathtaking coastlines and a pulsing nightlife.
 
Virgo
August 23 - September 22
 
Yosemite
 
Virgo is deeply connected with nature and doesn't like to venture too far from home, making a destination wedding within the borders of the good ol' U.S.A. appealing. Nothing captures the awe of Americana like Yosemite National Park in Mariposa County, Calif. With its spectacular falls and granite cliffs, Virgo's wedding will feel as if it were hosted by Mother Nature herself.
 
Libra
September 23 - October 22
 
The Louvre
 
This former fortress-turned-palace-turned-museum, built on Paris' Right Bank, holds historical and artistic treasures from Michelangelo, da Vinci and more. History buff Libra will adore getting married so close to ancient, creative relics. Word of warning, though: A wedding in Paris is incredibly difficult to coordinate and may have to be condensed into a meaningful, non-legally-binding ceremony.
 
Scorpio
October 23 - November 22
 
Walt Disney World
 
Considered by millions to be "the happiest place on earth," nothing captures the innocence, joy and childlike nature of Scorpio like this theme park. A gorgeous wedding in front of Cinderella Castle is basically a grown-up fairy tale for this wide-eyed star sign and sure to start their married life off on the right, glass-slippered foot.
 
Sagittarius
November 23 - December 21
 
Little White Wedding Chapel, Las Vegas
 
Destination wedding? Sure, as long as it's at a drive-thru chapel in Vegas without any pomp or circumstance attached. Straight-forward Sagittarius isn't big on ceremonies or spending all their money on elaborate decorations, making this world-famous marriage spot a quick, perfectly suited alternative destination to tie the knot.
 
Capricorn
December 22 - January 18
 
Santorini, Greece
 
The beautiful whitewashed buildings of this once lava-encrusted island are awe-inspiring against the cerulean blue sea. With its black sand beaches and charming village streets, Capricorn will feel as if they've been transported into another world where they can leave the stress of work and life behind and focus on the joy of uniting with their partner in holy matrimony.
 
Aquarius
January 19 - February 18
 
Sedona, Arizona
 
Aquarius, who is drenched in mysticism, will love exchanging vows with their life partner amidst the earthy red rocks and healing energy vortexes found in Sedona. This ethereal sanctuary is known around the world as a potent spiritual haven that can transform and repair the body and mind to prepare people for a new life ahead.
 
Pisces
February 19 - March 20
 
The coastline near Neist Point Lighthouse, Scotland
 
Water-loving Pisces is content anytime they're near the sea. Nothing captures the grace, beauty and power of the ocean like the Scottish coastline near this famed lighthouse. With long, impossibly green mountain tops, perfect for a long ceremonial walk to the altar, this landscape will allow Pisces to feel as if they can wed the love of their lives amid what seems to be the center of all creation.
---
---
Tags:
#wedding#destinations,#astrology,#starzpsychicsnetwok,#starzpsychics,#starz#advisors