View Other Topics
Wanna Get Starz in Your Eyes? Psychic Reading at Starz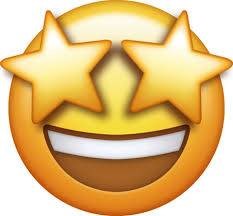 Feb 15, 2020
Image:  Starry eye emoji - clipartpanda.com
 
Do you have a goal in life but aren't sure you can reach it?  Our Reader/Advisors can help you look at that goal realistically and plan out how to reach it!
 
We all have a wish we'd like to have fulfilled but sometimes don't know the path to take or are fearful of making the right moves.  Don't let your inexperience trouble you, just as a Starz Reader/Advisor to guide you and you'll find satisfaction and possibly even more happiness.
 
Come to StarzPsychics.com and see!
https://www.starzpsychics.com
---
---
Tags:
#starz#psychic#readings,psychics,#starzpsychics.com,#starz#advisors