View Other Topics
Cards by StarzRainsLovingInsight - Guardian Angel Cards/Inspiration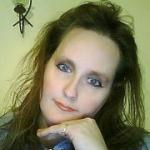 Apr 14, 2018
                  Inspiration
Inspiration

A wave of inspiration and a stream of beautiful ideas are about to enter your aura.  It is important that you trust your intuition at this time. Pay attention to unusual thoughts that come to your mind and do not discount your imagination.  Many wonderful ideas, which have served humanity were initially scoffed at or ridiculed.  We, your Guardian Angels, will help you discover ways to apply your ideas, and manifest new realities for your life.

Now is the time to pay special attention to what you are seeing. thinking, feeling.  These things that you are sensing are from your intuition and you NEED to acknowledge what you are being shown.  You may feel that something you are imagining has nothing to do with anything but this will be your angels and God guiding you saying "hey wake up I am showing you something here.  You may even be thinking of applying some idea that you had but you don't think it will catch on but DO IT!!  Just trust in yourself and your angels and God and they will pull it through!


You may reach StarzRainsLovingInsight at:
https://www.starzpsychics.com/starzrainslovinginsight
Guardian Angel Cards -- Loving messages from the angels  Blue Angel Publishing
Cards by Toni Carmine Salerno

Image used with permission of USGame Systems, Inc  Further reproduction prohibited.
---
---
Tags:
#guardian#angel#cards,#usgamesinc,#inspiration,#starzpsychics.com,#starz#advisors,starzrainslovinginsigh