View Other Topics
Abraham Lincoln's Youth & Life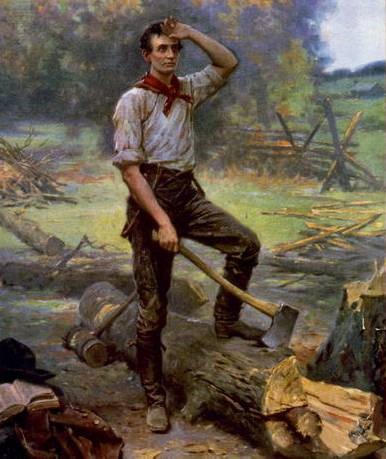 Feb 12, 2018
"Abraham Lincoln
his hand and pen
he will be good but
[God] knows When"

These are the words, according to americaslibrary.gov,  Lincoln wrote in his schoolbook when he was a young boy. In his autobiography, Lincoln estimated that his time in school totaled one year. His teachers in the pioneer schools in Indiana didn't have any arithmetic textbooks, so Lincoln found some paper, which was hard to come by, tied it together, and created his own "sum book."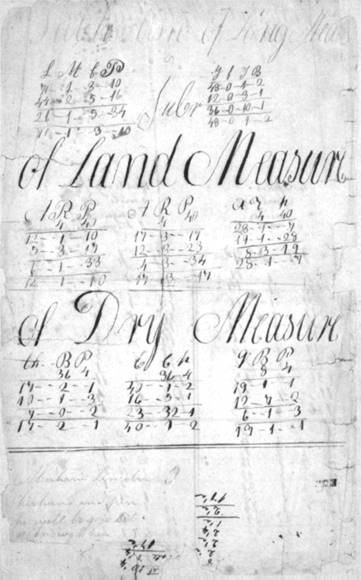 "Page of Abraham Lincoln's student sum book, ca. 1824-26.
(Herndon-Weik Collection of Lincolniana)." Public Domain

Even though Lincoln had very little formal education, he loved to read, and neighbors remembered how he would walk for miles to borrow a book. Some of his favorite books included Life and Memorable Actions of George Washington, Robinson Crusoe, Pilgrim's Progress, and Aesop's Fables. How far would you go to borrow a book?

Lincoln's childhood was rough. His mother died when he was nine and his family moved several times; from Kentucky, where he was born, to Indiana, and then on to Illinois in his early 20s. After he arrived in Illinois, he had no interest in being a farmer and instead started splitting rails and clearing his father's farm. Then he enlisted in the Black Hawk War (a fight to move the Indians westward) as a volunteer. He was elected to lead his company of soldiers. He later admitted that this gave him more satisfaction than any election he had ever won. After the Black Hawk War, Lincoln did a number of different things. Do you know what some of them were?
 "For President ABRAM LINCOLN. For
Vice President HANNIBAL HAMLIN."
H.C. Howard, 1860. Prints and Photographs
Division, Library of Congress - Public Domain

Lincoln worked on a riverboat, ran a store, and thought about becoming a blacksmith. Instead, he decided to study law and started his own successful law practice. He also served in both the Illinois and U.S. legislatures. Lincoln was not successful at everything he attempted. He lost several law cases, was passed over as the Republican Party's vice presidential nominee, and when he ran for the U.S. Senate against Stephen Douglas, he lost. But he didn't let these defeats stop him. In 1860, Lincoln ran for president and won.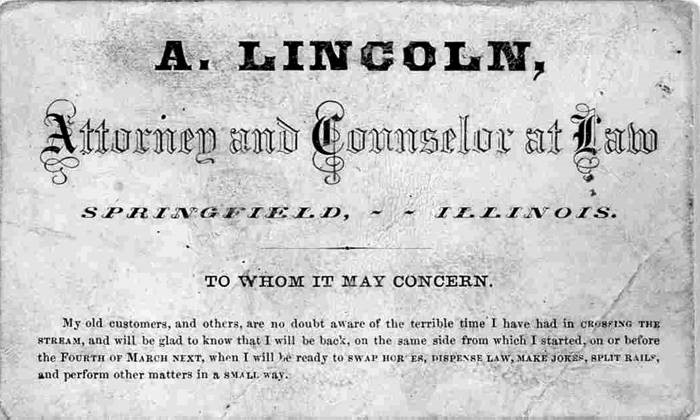 Lincoln's business card "A. Lincoln. Attorney and counselor at law. Springfield, Illinois ... My old customers, and others, are no doubt aware of the terrible time I have had in crossing the stream, and will be glad to know that I will be back ... ready to swap horses, dispense law, make jokes split rails and perform other matters in a small way [Business card of Abraham Lincoln, probably printed by the Democratic committee in 1864.] [Springfield?]." 1864. An American Time Capsule: Three Centuries of Broadsides and Other Printed Ephemera, Library of Congress. Public Domain

When he finally did become the 16th President of the United States, he was known for leading the country through the civil war. Jos e;pqiemce os evodemt om ,amu speeches including his most famous one, the Gettysburg Address.  His second inaugural address, which includes the phrase, "With malice toward none, with charity for all..." is inscribed on one wall of the Lincoln Memorial in Washington, D.C.

Lincoln's Sense of Humor

Lincoln is best known for his policies on abolishing slavery and his belief in self-government; he took his job as president very seriously. About the night he knew he'd won the election he later said, "I went home, but not to get much sleep, for I then felt as I never had before, the responsibility that was upon me."

Lincoln had another side to his personality; he had a good sense of humor and liked to make jokes. Here you can see Lincoln's "business card," a joke that the opposing Democratic party played on him during the 1864 presidential election. The card says that Lincoln will be returning to Springfield, Illinois, to his law practice, where he will be ready to "swap horses, dispense law, make jokes, split rails, and perform other matters." As it turned out, Lincoln and the Republicans had the last laugh on this joke because he won reelection as president in 1864. What other things do you think Lincoln joked about?

Lincoln liked to tell tales about his experiences. After his time as a soldier in the Black Hawk War, Lincoln joked that he had seen no "live, fighting Indians" during the war but had "a good many bloody struggles with the mosquitoes." He knew that laughing with visitors helped break the ice and that he could tell a funny story to avoid a reporter's difficult question. His sense of humor was well-known. Here are the words to a song that was inspired by Lincoln, called "Hey! Uncle Abe, are you joking yet?" Keep in mind that it was written by members of the political party that opposed Lincoln's reelection.


Image: "Lincoln the rail splitter" c. 1909, Prints & Photographs Division, Library of Congress - Public Domain
---
---
Tags:
#abe#lincoln,starzpsychics.com,#starz#advisors