View Other Topics
Do I Need a Psychic Reading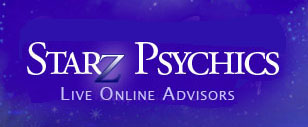 Apr 8, 2016
YES!
 
At the very least it will answer a vexing question.  Your Reader/Advisor will connect with Guides, Angels, or channel a response for you.  If there's another message or key information you need to hear, that can come through, too.
 
Read the information about each Reader/Advisor before making your selection.  You'll get a "feel"  for one or another and be able to pick the one you want to read for you.  Finally, be prepared to LISTEN.  The information may be extremely clear or it may be clouded in other issues and not be as clear as you'd like.  Time will definitely give you understanding, so don't worry if it seems a bit foggy at first.
 
Our readers are well versed in their skills.  They have been interviewed and tested and would not be here if they didn't fit the strict requirements set down by our CEO/Owner, Natalie/StarzCast.
 
We look forward to serving you!
 
The Psychics/Advisors of Starz Psychics; that's Starz with a Z!
http://www.starzpsychics.com
---
---
Tags:
#personal#advice,#starz#readings,#starz#psychics,#psychic#readings,#psychic#consultation,#readings,